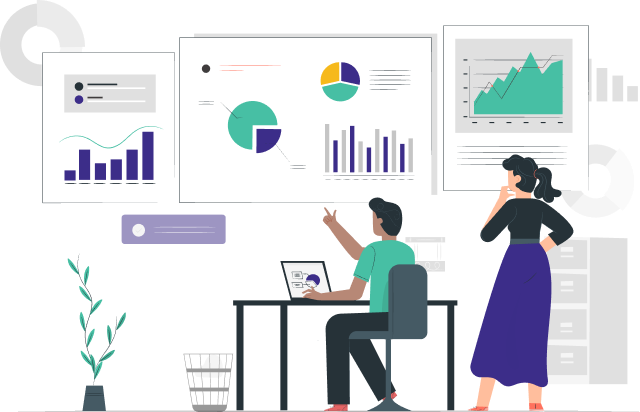 With an increasing demand for homecare services, an ongoing caregiver shortage, and a growing competitive market, the tools you use to manage your homecare agency are vital to your agency's success.
The Wall Street Journal recently reported that the caregiver shortage has many homecare agencies turning down clients. Of the 1,461 homecare agencies surveyed for the 2022 HCP Benchmarking Report, more than 85% had to turn away cases in 2021 due to the caregiver shortage, and more than 59% reported doing so consistently.
By using onboarding software, you can streamline operations and onboard more patients and caregivers quicker and more efficiently to gain the competitive edge your homecare agency needs to succeed in today's market.
In this blog post, we'll discuss the key benefits of using onboarding software for managing your patient intake and caregiver onboarding processes.
Centralize your onboarding workflows, tools, and tasks
The homecare onboarding process can be lengthy for patients and caregivers, with many tasks to complete and numerous communications with multiple stakeholders before services can begin. Additionally, agencies must track the status and milestones of each case to ensure every required step has been completed.
To manage the onboarding process, agency employees often use spreadsheets, e-sign tools, electronic document storage, email and SMS communications, and sometimes, even still use paper.
Using spreadsheets and paper checklists may be a viable solution initially, but this process doesn't scale for growing agencies. With data spread over multiple platforms, extra time and money are wasted tracking, organizing, and retrieving case documentation.
By using onboarding software, you can centralize all your workflows, tools, and data in one system, so employees spend less time searching for information and more time focused on essential tasks instead.
Moreover, having all your tools and data consolidated on a single platform, you can leverage onboarding software to integrate with your homecare management software, such as HHAeXchange, to seamlessly transfer admitted patients and hired caregivers, ensuring a streamlined and efficient process from start to finish.
Increase accuracy and compliance
With many steps in the patient intake and caregiver onboarding processes, there are many opportunities for errors to occur. Missed submission deadlines and inaccurate documentation can cause reduced productivity, missed opportunities, and compliance issues. To remain compliant, homecare agencies need a solution to ensure that all paperwork and processes have been completed timely and accurately.
Homecare agencies also need internal accountability. Managers need a solution to track outstanding items and feel confident knowing that their team has a reliable and scalable system to ensure all steps in the intake and onboarding processes have been completed, filed, and documented appropriately.
Onboarding software helps employees track the onboarding steps and procedures and reduce potential errors. Built-in checkpoints in onboarding software increase accuracy and reduce errors by ensuring all documentation and tasks are completed before moving on to the next step in the process. The result is a more efficient onboarding process that saves time and money while improving overall performance levels within your organization.
Additionally, by utilizing the integrations offered in onboarding software, you can transmit your data directly to your homecare management software, such as HHAeXchange. This helps to further minimize the risk of human error and ensures the accuracy of your data.
Reduce time to admission and time to hire
Today, patients have many options to choose from. The agency that can provide patient services the quickest usually wins out. Similarly, caregivers are eager to begin work as soon as possible and often abandon agencies with a challenging onboarding process. To succeed in today's competitive market, your agency must differentiate itself.
By streamlining operations and utilizing digital onboarding tools, your agency can reduce the time to admission and hire, delivering the best experience for your patients and caregivers, making a great impression, and giving your agency a competitive advantage.
Additionally, with the increased efficiency of your agency's operations, your teams can onboard more individuals with the same amount of resources adding directly to your bottom line.
Gain transparency with real-time insight
To reduce the time it takes to admit and hire, it is critical to identify bottlenecks and allocate appropriate resources to alleviate obstacles. However, with the many steps and stakeholders involved in homecare onboarding, it can be challenging to pinpoint where and why delays occur.
Using the reporting tools in onboarding software allows you to view the real-time status of each case, enabling you to quickly identify and address bottlenecks. By addressing these obstacles, you can reduce your time to conversion, resulting in higher conversion rates and improving your onboarding performance.
With increased visibility into your agency's operations and critical metrics,  you empower your executives to make timely decisions. Your agency can now prioritize referral sources and marketing efforts based on their value and impact on growth.
Provide a great onboarding experience and build trust with patients and caregivers
Traditional paper-based applications are labor-intensive and not user-friendly. They slow down the onboarding experience for patients and caregivers as they wait to complete their paperwork manually and often must make in-person visits to submit documents.
Once completed, additional time is spent scanning the forms for digital storage and transcribing the information into other platforms, increasing the risk of errors and further slowing down the experience. A common pain point while completing forms is entering the same information on multiple forms. Repetitive form entry increases the chances for errors and is easily fixable.
Onboarding software can help reduce errors by eliminating duplicative manual data entry by ensuring that the same information is only entered once. Meanwhile, field validation helps prevent common data entry errors.
Utilizing onboarding software, your agency can reduce paperwork and eliminate manual and repetitive processes. Patients and caregivers can complete secure, user-friendly digital forms and upload documents directly from their personal devices, and the data is immediately available for staff to review.
Messaging and automated notifications keep everyone informed of the case status and allow seamless communication, facilitating collaboration while enhancing the onboarding experience. Providing a modern, friendly onboarding experience enables your agency to make a great first impression giving your agency a key advantage in a competitive market.
Conclusion
Homecare agencies face an increasing demand for services, a competitive market, and a caregiver shortage, leading to many agencies turning away clients. Onboarding is a vital part of the homecare business, and it's one of the most critical areas agencies can address to ensure success. Onboarding software can help streamline operations and support your teams in onboarding patients and caregivers more efficiently, reducing errors and increasing transparency. It can also reduce time to admission and hiring while providing a better onboarding experience for patients and caregivers, leading to stronger relationships and increased trust.
If you're not already using onboarding software, it's time to get started!